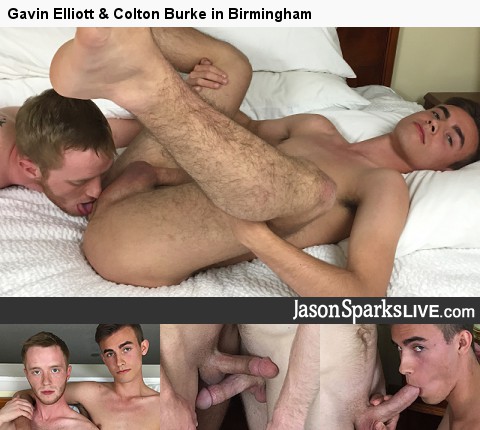 Gavin Elliott is all the way from West Virginia and when asked why porn he says why not? Why not indeed – we all watch it – we all secretly want to be in it and he's living out his fantasy here for you. He's a dancer so you know he's got some moves!
When Gavin and Colton met their cocks were immediately rock hard and sometimes the sexual tension is soooo strong that well – well they didn't even get around to fucking! The blow jobs were that hot that they both came!
It's still a hot scene and these are two hot guys so enjoy it!
Visit Jason Sparks Live